| | | |
| --- | --- | --- |
| |   | |
Home > Products > Vibrating Stress Relief > HK2000 Series Automatic VSR
---
HK2000 Series Automatic VSR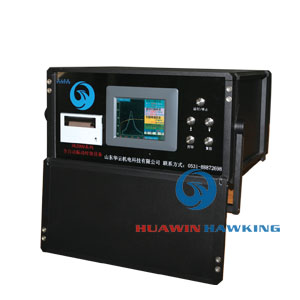 HK2000 series automatic vibration stress relief equipment
The color LCD screen display the curves and data dynamically,the aging process and the curve trend are clear at a glance.
Determining the process parameters suitable or not and giving the amendments to the program,to realize the man-machine dialogue prompt function.
Full-automatic operation,to prevent the personal factor(with both manual and semi-automatic).
Adopting the technology of double-loop design and strong anti-jamming capability of plus-width modulation technology.
Dynamic tracking function can ensure vibration treatment is always in the standard of sub-resonance region.
The motor only started once during the whole vibration aging process,it can save 1/2 auxiliary testing time.
Selecting the excitation freqency to aging as per the optimized process according to the advanced spectrum analysis technology.
Printing the overlapping curves of a-n and a-t and data comparison automatically,In order to test them and make permanent presarvation.
This series is suitable for the major components demanded vibrating aging of eliminating stress strictly.
Achieving three-dimensional vibration and measuremeat on the workpiece,improve the level of stress relief.
Specification of HK2000 series automatic vibration stress relief equipment
Item / model
HK2000K1
HK2000K2
HK2000K3
HK2000K4
HK2000K5
Max centrifugal(KN)
10
15
30
40
50
Speed(rpm)
1000-10000
1000-8000
1000-8000
1000-8000
1000-8000
Max treat weight(T)
2.5
10
50
100
500
Rated power(KW)
0.6
1.2
1.5
2.2
3.6
Rated voltage(V)
220V/50Hz
220V/50Hz
220V/50Hz
220V/50Hz
220V/50Hz
Steady speed precision(r/min)
±1
±1
±1
±1
±1
Acceleration(m/s2)
0~199.9
0~199.9
0~199.9
0~199.9
0~199.9
Time range(min)
0~40
0~40
0~40
0~40
0~40
Color screen
Dynamic display a-n,a-t data of surve and specification on-line
Printing
a-n,a-t surves,specification data and specification contrast
Dynamic tracking function
According to the variation of parameters of workpiece adjust the aging parameters automatically in the aging process
Copyright © 1993 - 2012 Huawin Electrical and Mechanical Technology Co.,Ltd All Rights Reserved. 鲁ICP备07503489号-6
| | |